EMB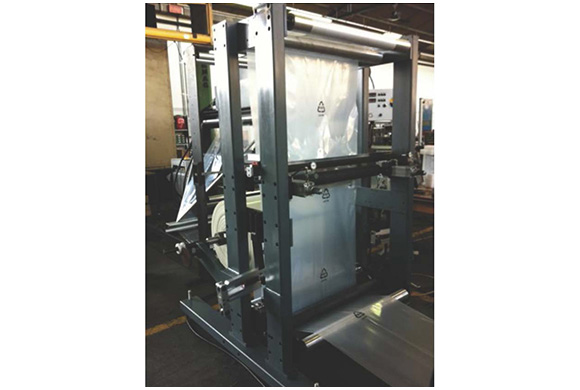 Embossing unit complete with :
•frame with cylinders of   80 mm for the film's passage;
•n. 1 rubber roller (80 shores) with pneumatic pressure control on embossing wheels;
•n. 2 embossing wheels;
•n. 1 motorized infeed section to maintain constant linear speed of the film, for a better quality of embossing ;
•electrical panel.
On request intermittent embossing in accordance with the printing registration to avoid the embossing in the welding area.
Also available the embossing unit for flat films.
650 mm (wider on request )