BP2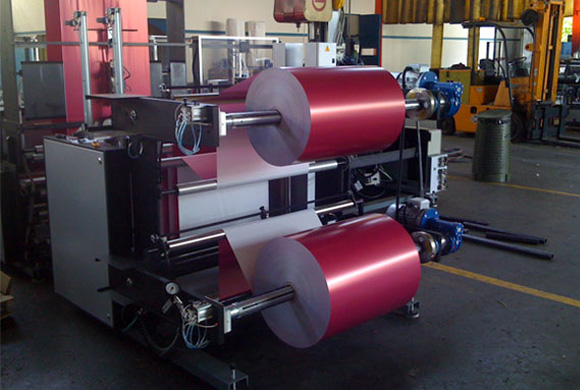 Double central driven unwinder with automatic tension control in according to the diameter variation and line speed.
The unit is complete with :
•n. 2 air shafts of 3";
•n. 2 safety clutches to place and remove the air shafts;
•n. 2 pneumatic dancers;
•n. 2 VFAC motors;
•n. 2 pre-allarm for minimum diameter of the rolls;
•n. 2 stop-allarm for ending roll;
•n. 2 web-guide with ultrasonic sensor;
•electrical panel.