ETH 300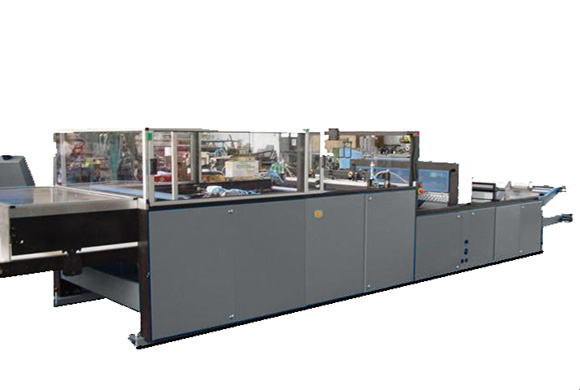 Bagmaking machine specifically designed for bottom seal bags :
– monoblock heated sealing bar;
– servo driven flying knife;
– clamps stacking with single or double folding or flat stacking on automatic table.
The machine can work many different kind of materials, such as LPDE – LLPDE – HDPE – COEX – BIODEGRADABLE.
•Post-gusseting unit with or without the rotating head.
•Embossing unit.
•45° sealing unit for square bottom.
•Pre-sealing and complete transversal sealing station.
•Handle hole punching unit with or without scrap removable.
•Overlap system to form the tube starting from sheet film printing compensator for multi lines.
•Punching unit for minimum hole 2 mm.
•Micro-perforation.
1500 mm (3000 on request)
140 c./min (variable, depending on the model)