60 PL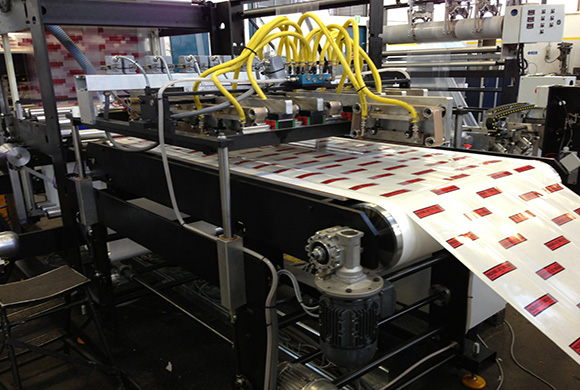 Bagmaking specifically designed for producing all different kind of self-adhesive envelope (Packing List) with full adhesive cover or frame cover.
•Double motorized unwinder for one roll of siliconized paper/LDPE film (already laminated) and a roll of LPDE film.
•Three motorized unwinders : one for siliconized paper and two for LPDE film. This model can be equipped with a  glue head/pump unit to laminate hot-melt or acrilic • (on request it is possible to have both systems together).
•The glue unit can apply full cover of glue or a frame cover (saving over 70% of glue).
•Longitudinal sealing by contact up to 6 lines.
•Attachments for zipper.
•Overlap.
•Central driven unwinder for reseleable or permanent adhesive tape.
•Lip folders.
330 c./min (variable, depending on model)